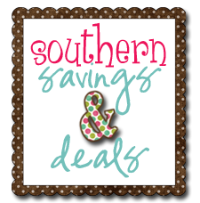 Ok, my friends --- I am trying to win a shopping giveaway to have first hand experience on couponing. Tara at
Southern Savings and Deals
is giving away a shopping experience with her. I would LOVE to win this because it would HELP me tremendously since I have a new mouth to feed -- make that a new boy teenager mouth to feed.
Keith is really starting to hound me about my grocery bills -- and it's not because of Ahmed. I always have been bad about not watching my spending at the grocery store. I am SO budget conscious every except the grocery store. But having another mouth to feed is not helping the issue. And, my almost 2 year old is all into snacks and chips and fruit gummies and anything else he can talk his mommy into buying for him so that he doesn't have to eat "real food". I think my son is a junk food junkie!!!
I don't remember if I put couponing on my new years res list or not, but it definitely was a resolution. I bought the binder last year, subscribed to the newspaper so that I could get the coupons on Sunday, I save the coupons, but that is really as far as I get. I even tried to go to CVS about 3 weeks ago, with coupons in hand, and I saved $40 but I still spent $60. I am very grateful for that $40 that I did save but still. I am not doing something right.
I am really hoping and praying that Tara can get me on track with what I need to be doing with couponing!!! Check out her blog -- it looks awesome and I am so excited to be a new follower. You can click on the link above or in my "reading list". You can also register to win the shopping experience -- but that would lessen my chances of winning. HAHA! Just kidding -- if you do win, I do ask that you help me with some pointers!!! Deal?? Deal!!!
~Randi